Posts Tagged 'Hard Money Atlanta'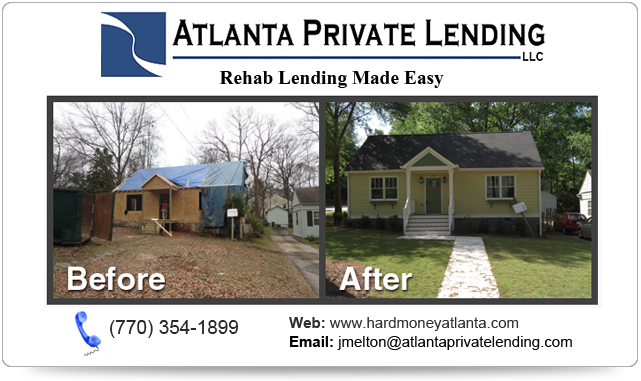 This amazing before and after photo could be your next deal! Don't miss this opportunity to invest in real estate in the Atlanta area! Prices won't stay this low too long! Act Now!
Renovation Lending for Atlanta's Real Estate Investor
Tired of getting the run around by hard money guys who pretend to be lenders? Work with a direct lender who can close quick, make decisions and someone who is looking to build a long term relationship with his clients!
Acquisition and Rehab Financing up to 65% ARV
Flexible Terms – Interest Only Payments!
Starting at 4 points! No minimum fees.
No Junk Fees or Upfront Fees!
Call Today:
James Melton
Atlanta Private Lending
770.354.1899
jmelton@atlantaprivatelending.com
www.hardmoneyatlanta.com | www.atlantaprivatelending.com
BEFORE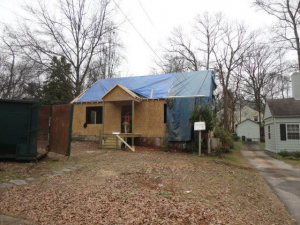 AFTER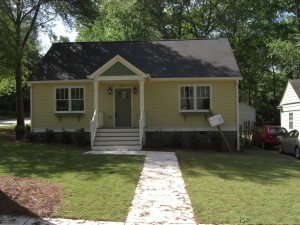 We have recently seen a good amount of rehab requests in-town, in areas that you can see great community re-development happening! We are excited to see deals in the city of Atlanta and surrounding areas.
We have chosen to not "redline" or black out any areas, we are open to lending in all areas inside the city at the right numbers.
Don't hesitate to call us to discuss your loan scenarios, no question is a bad question!
James Melton
Atlanta Private Lending
770.354.1899
jmelton@atlantaprivatelending.com